It cannot be September 2nd already. Really, where did the time go? This year seems to be on full speed ahead with no slowing down!
Since I must embrace the fact that it really is September, I will be linking up with
Farley
to add a little happiness to my day.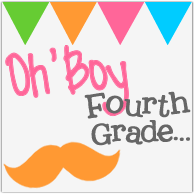 Listening
I've heard storms before, but this one takes the cake. It was so incredibly loud! The storm woke me up at 5am on my day to sleep in. I tried to fall back to sleep but it was no use. Oh well. I guess it is for the best. I had more time to link up with Farley that way!
Loving
The weather has changed for the most part around here. It has been nice and cool and I have been fully embracing it with longer sleeves and comfy sweatshirts. I hope the cool weather continues because it can get mighty hot at school!
Thinking
I know, I know, you all warned me! I saw the some e-cards, I read the blog posts, I saw the instagrams. However, I was naive. I thought maybe I would be so excited I wouldn't notice the tiredness. Wrong. Very, very, wrong. Back to school is beyond exhausting. I wouldn't survive if it wasn't for all the naps. There truly is no bedtime too early anymore in my book!
Wanting
Following off the previous section, waking up early is not really my thing. Alarm clocks...nope! I could very well do without them! Going from spending the summer sleeping in until nearly noon to waking up at 5am just isn't really going so well. What was I thinking this summer? I should have been waking up early every day so this wouldn't have been a big deal.
Needing
I finally wrote in my planner last night. I caught up on last week and wrote in what was to come this week. I am hoping that I can stick with it this year. I spent the big bucks and I want to get my money's worth. Usually I quit the first week in. Not this time around! It will really help me in the future if I keep with it. Fingers crossed!
Love Yourself Spot
First on the list is all about the children. The one thing I wish I had gotten a chance to do last year is take the time to learn more about the kids I worked with. I know that by truly connecting with each child I will be able to reach and teach better. Doing so will make me and the children so much happier.
Next, I need to stop worrying about everything. All summer I worried about starting student teaching. I truly had no reason to worry because I know it is going to be a wonderful experience. My cooperating teacher is amazing and I am going to learn so much! Now, I am already worrying about taking over. I need to slow down, stop stressing, and live more in the moment. I will miss all the happy times in the now if I focus on worrying about everything to come.
Finally, take time for myself. I know student teaching is going to be a busy experience so I want to be sure to take time for myself and not become fully consumed with all things school related. Finding the balance is key.
Well there's my currently! Good thing Farley posted, or I might not have even had the motivation to blog at all this long weekend. Head on over and link up if you haven't already! In the meantime, is 9am too early to take another nap???