I should have known that it was only a matter of time before we had an Instagram linky party from Michelle as she posts Five for Friday using only hashtags. That girl is obsessed and I love it!
Apples and ABC's
and
What the Teacher Wants
are teaming up to host a fabulous weekly linky party on Instagram! All you have to do is post a picture on Instagram each Tuesday from your school day with #teachertalktuesday. Easy as that!
I was wondering where I was getting all these new Instagram followers from but now I am sure it is from these two. Instagram is hopping with teachers right now!
Are you on Instagram? If not you are seriously missing out! I was clueless about it at first but now I love it! You get daily snapshots into the lives of teachers that don't always get posted on their blogs. But my favorite part is that even if you don't have a blog, you can easily link up for this party if you just have a phone!
Here is a little snapshot of things I have shared from my account...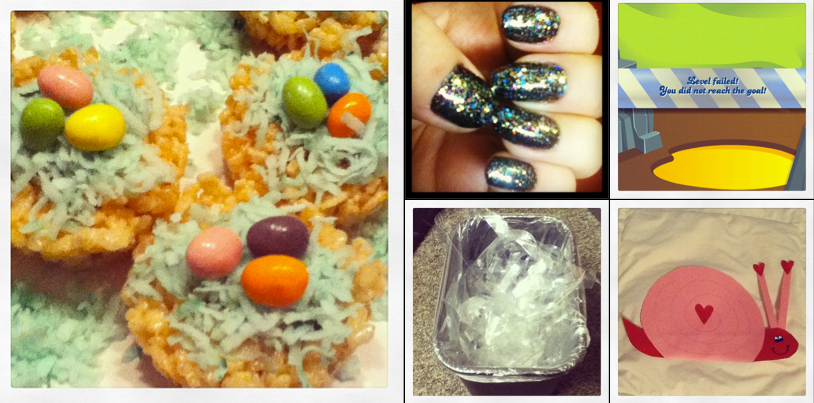 As you can tell it's a random hodge podge of stuff: nails, school stuff, desserts, and much more!
You can click the little instagram button on the right hand side of my blog to find me.
My account on instagram is @thepolishedteacher
Leave me your instagram name in the comments below so we can find each other. See you on Tuesday when the takeover begins!