Pinch me! I must be dreaming! I never would have imagined 1,000 followers would have been possible when starting this blog of mine. I just wanted to share some fun creations and document my journey of becoming a teacher. Now, I have gained 1,000 new friends and countless ideas to become the best teacher I can be. I truly thank each and every one of you for making my world brighter!
I have always been a big believer in paying it forward. Whether it be freebies, fonts, or giveaways, I love spreading joy to others. Today, I am here to celebrate 1,000 followers on Bloglovin' with a grand giveaway! There is a first, second and third place prize pack to win. However...the best part? Everyone who enters wins a mystery prize pack! Keep on reading all the way to the bottom of the post to find out more!
Here we have the first place prize winner! 7 fantastic teacher resources to make planning a breeze and an amazing Jamberry prize pack to keep your fingers looking fashionable!
Next, we have the second place prize pack. Six wonderful resources to use in the classroom and a sheet of nail wraps to make the job more glamorous!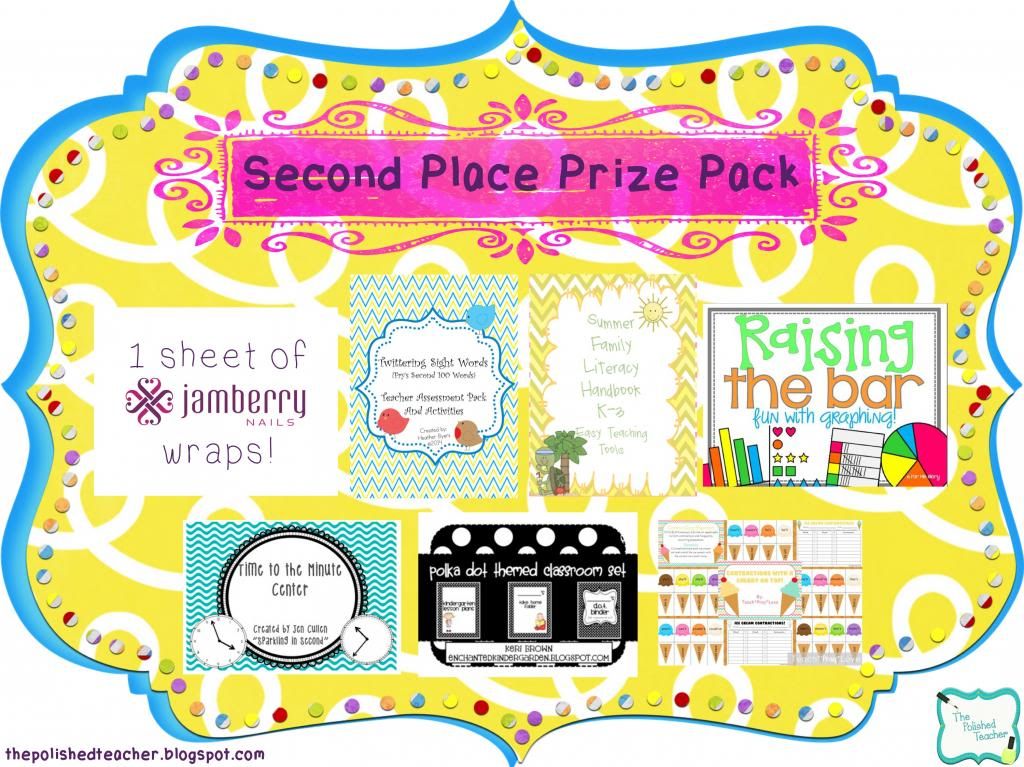 Then we have the third place prize pack. A winner's choice bundle from three superb ladies so you can get exactly what you need for your classroom!
Lastly, we have the mystery prize pack.
What will be inside? Well you will just have to wait and see! All you have to do to receive the mystery prize pack is leave a comment below with the name you follow my blog under and your e-mail address. Next Sunday, March 23rd, the mystery prize pack will magically show up in your inbox. Easy as that!
Now what are you waiting for? Get entering to win those prize packs before it is too late!