Although I spent the past 2 days in denial, it is indeed February. I am on the countdown to graduation. It's getting really real y'all!
Thanks for keeping my on track with this posting business
Farley
! I love these monthly reflections! This graphic is as cute as ever!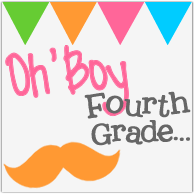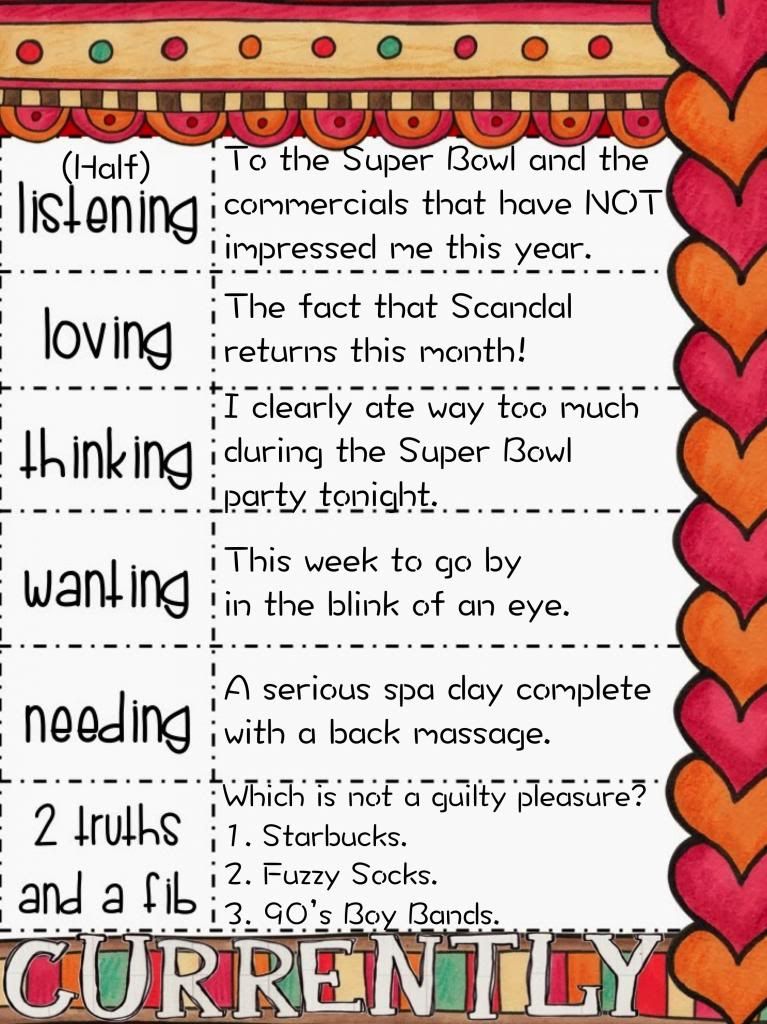 Listening:
Or should I say half listening... I am not a football fan so the Super Bowl isn't really for me. I do like to watch commercials and I have to say I was very disappointed. There weren't really any commercials that were worth $4 million for 30 seconds in my opinion. The only one I loved was the Best Buds puppy and horse one. That was precious! Otherwise, I could think of a million other uses for that money but that's neither here nor there.
Loving:
Scandal!!! It comes back in just 25 days (not that I'm counting or anything). I can't wait to see what is in store for Olivia Pope & Associates! I'm sure my IG friends will agree!
Thinking:
So.Much.Food! When you don't watch the game, you tend to frequent the snack table a lot. I definitely frequented that table a little too often and I stuffed beyond belief! I blame Pinterest for all those delicious recipes that you just can't turn away!
Wanting:
A full week of subbing combined with classes til 9pm is a deadly combo. This week can't get over fast enough! I'm living for Friday!
Needing:
So standing on my feed all day every day for months has finally caught up with me. My back and neck are in pain and I think a good old spa day is just what the doctor ordered!
1 Truths and a Fib:
I kinda hate this game. I am so bad at lying! It is too much pressure!
Starbucks: Fib! I have never had a drink from Starbucks before and I don't plan to any time soon!
Fuzzy Socks: I live in fuzzy socks! My house is constantly freezing and fuzzy socks make everything better!
90's Boy Bands: Kind of obsessed! 90's boy band music makes the commute to work a million times better!

Early to bed, early to rise, except if you are me and you always want to sleep in!
My laptop is dying though so I will head off to bed now!