I have been doing a lot of subbing lately. I have been subbing in every grade level and at multiple schools. One common thread of all my subbing experiences is the lack of a report to fill out for the teacher. Some schools may have a form to fill out for the office but how soon and how often do those forms truly make it back to the classroom teacher?
Teachers need to know the next morning what happened when the sub was in. Did all the plans get completed? Were there any major behaviors to be aware of? Any parent notes you need to know about? The possibilities are endless.
Sure, a sub might be able to snag a piece of computer paper and jot down a note or two at the end of the day. But what if a form was left behind by the sub with all the important info in one place? It would make teaching so much easier right? As teachers, it's the little things that make a world of difference!
As a substitute, imagine leaving behind a professional looking form with all the notes in one place. It would definitely make a lasting impression and make you more likely to be called back to sub again. That surely is a win win situation for both you and the classroom teacher!
I whipped up this adorable freebie (can easily be printed in black and white) for all the subs and classroom teachers out there. Just click the picture below to download.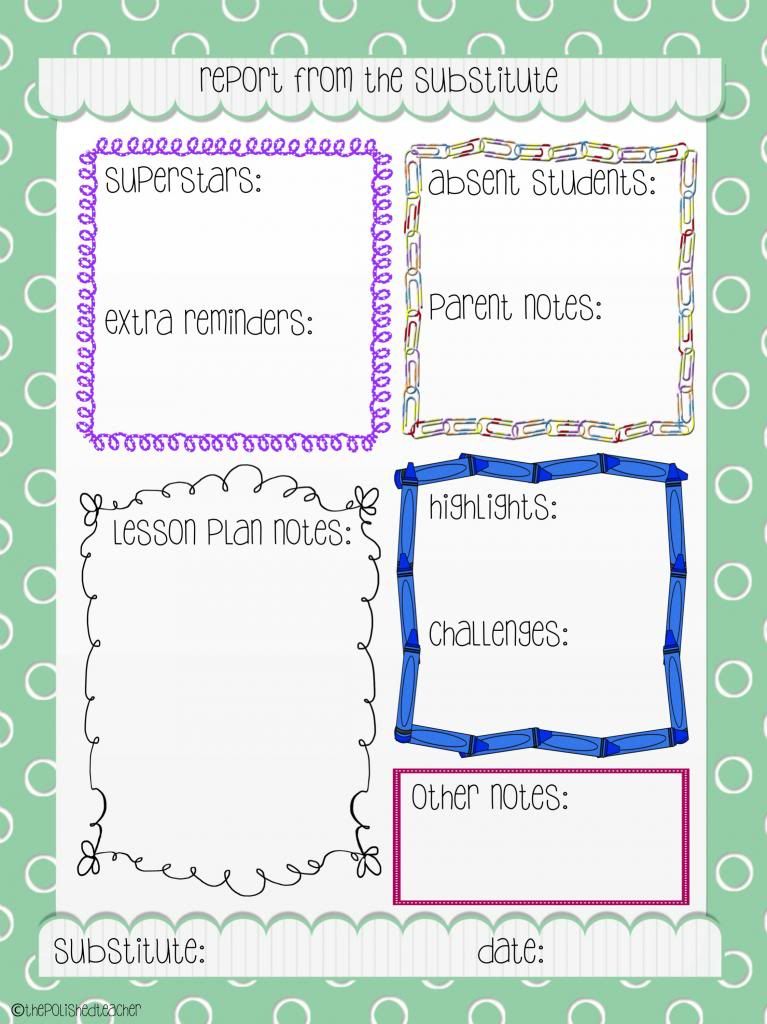 It has places to list the children who were really superstars and those who needed extra reminders to get through the day. A section is included for students who were absent and any parent notes received. There is a large section on the lesson plan because it is important to know if the plans were completed or not. There is a section to list the highlights and challenges of the day in further detail. Finally, there is an other notes section. As a sub, this can be a place to leave your contact information.
So subs, take it with you to your next job and really impress the teacher. You classroom teachers, leave a copy for your sub to fill out and you will be sure to have all the information you need from the previous day.
If you have any other forms you would like to see me create as freebies, let me know in the comments below. I would be more than happy to create some for my fabulous followers!