So once again here it is Monday and I missed my shopping Sunday post. Once of these days I will actually keep on track of a schedule. I have lots to share today since I missed updating you for a couple of weeks now. Here is what I have purchased lately.
First up on the list, none other than the Target Dollar Spot!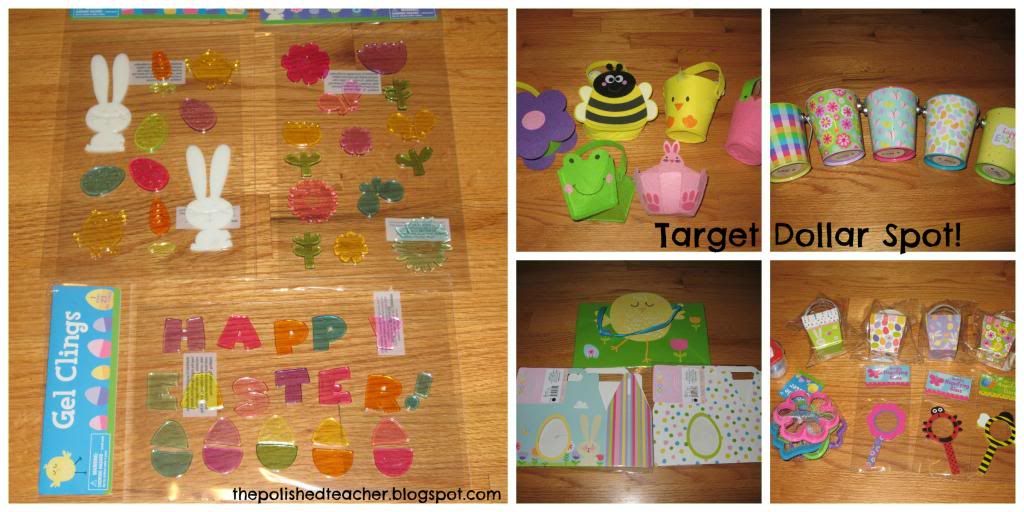 I have seriously fallen in love with the dollar spot this Spring! They have the cutest finds yet! First up are the gel window clings. I have them for all seasons. They are beyond cute! I love the bright colors and cheery Easter designs! Then I bought every single little bag and bucket they had. I couldn't pass up those animal faces or the super springy bucket designs. I can think of a million uses for each of those! Then I bought an adorable chick bag and some Easter boxes. I am planning on using them for phonics sorts. Add in any cute themed box and they are more willing to do work! Finally I found these little paper pails that also had the most adorable patterns. I couldn't pass one up! I think all these springtime patterns have instantly cheered me up from the winter blues. Then I grabbed some spring cookie cutters to use with the play doh centers. Finally, they had lots of really cute spring science items. I grabbed a mini bug magnifying case and three magnifying glasses. However, I plan on using those for springtime centers with the little hidden sight word pictures. I hope you also snagged these great finds! If not, get in the car and book it to your nearest Target. They are selling out f-a-s-t!
Then I went shopping at a bunch of other stores and made some smaller purchases.
First I hit up Hobby Lobby. I am so glad they built one near me. This store has such great holiday finds and they are always on sale! I grabbed 3 different spring sets to use as counters (aren't the little fuzzy chicks adorable) as well as so magic coloring pages that I had when I was a child because art projects are always therapeutic!
Then I went to Christmas Tree Shop. They were pretty much picked over but I did find some gel cling alphabet sets for 4/$1. I picked up 6 sets to use during small group instruction and word work.
Next, I traveled to the Dollar Tree and grabbed some more St. Patrick's Day stuff. I nabbed lots of great finds for Math work stations. Next up on my list is to go back and purchase all the great finds that Kim Adsit found
HERE
.
Finally I hit up AC Moore because they were having their shoebox bins on sale for 75 cents each. They are great to use to store all my finds as well as make Math Work Stations. I also snagged some St. Patrick's Day coins as well as some animal themed erasers. I think I have an eraser obsession!
When I got home I ordered the laser finger beams to use for reading on
Amazon
. They were only $5.50 with free shipping for 40 beams. I saw about them from another blogger and I had to have them! They were such a steal!
With the shift in Common Core to focus more on non-fiction I have been trying to bulk up my collection. However, I can never say no to a great fiction story too! I hit up Savers and had some great success!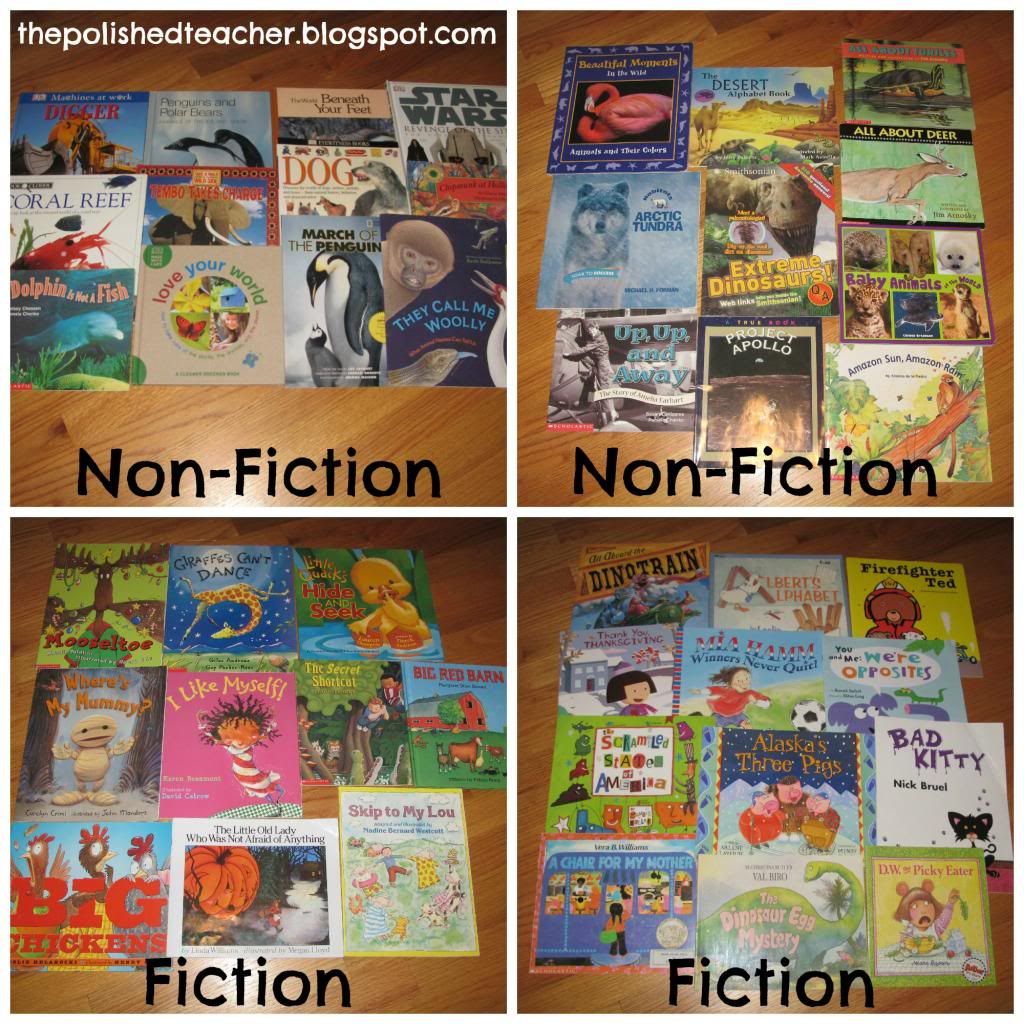 They are having a deal where if you spend a certain amount of money by the beginning of May you get 30% off your next purchase. This is always my favorite time to shop because 30% off is my kind of sale! That means each book is only going to cost 39 cents after the discount! Come on! Who wouldn't go crazy over that deal! I seriously suggest you take advantage of this offer!
Well that's it for my shopping! Would you believe that all this stuff it cost me less than $75! Well you better believe it did! Now that is a successful shopping trip in my opinion! I'll be back to show you these purchases in action in the classroom soon!
Have you found any great deals lately? I'd love to hear about them in the comments below!
And don't forget to enter my
giveaway
for your chance to win the greatest pencil sharpener ever!