Freebies are my favorite part of teaching blogs. I love to support a teacher's efforts by purchasing a product on TPT but as you all know, teachers wallets are TIGHT! Freebies make it so much easier to have wonderful products to use in the classroom without breaking the bank. I am linking up with Cynthia from
2nd Grade Pad
to show you my favorite freebie!
I just started this blog last month but already I have made a number of freebies. My favorite freebie without question has to be this one: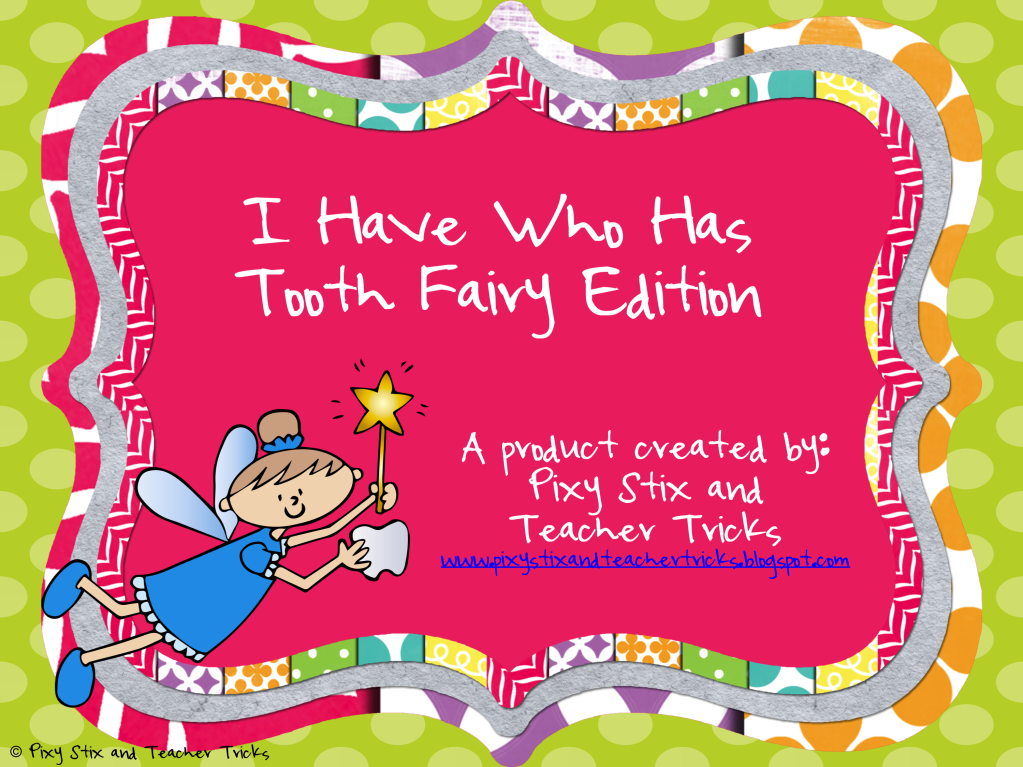 Click the image to download
It is my favorite because...
This freebie is the first freebie I ever created. I think it is my favorite one because it inspired me to create this blog to share my creations with you all.
The reason behind it...
I had spend all summer blog stalking. I was collecting freebies, and clip art left and right. I realized, I should really start giving back. I had the tooth fairy and money clip art saved on my computer just waiting around to be used. Then it hit me. Tooth fairy + money = perfect combination. What child doesn't anticipate the tooth fairy's arrival? I had never heard of I Have Who Has games til this summer but I fell in love. They are so simple yet so fun. I thought this would be the perfect way to teach money sense to children. Thus my first freebie was born!
How to use it...
This game is very simple. Hand out a card to each child in your class. Pick a starting child to read his or her card. The child who has the answer to the previous card then reads his/her card. Play continues until all cards have been read. Easy as 1,2,3!
I hope you all enjoy this freebie! Be sure to join the party over at 2nd Grade Pad to learn about many more wonderful freebies!
Come back Wednesday for the 3rd Weekly Wednesday Freebie! It's sure to be a good one!
Also, I know school is very hectic these few weeks. It is hard for many teachers to juggle work, home and blogging. However, I was wondering if anyone wanted to be a guest blogger for my blog. I would really appreciate the exposure. Or if anyone has a featured blogger section on their blog, I would love to be featured! Contact me for more information! Thanks!