Hi guys! This is gonna be a quick post because I am beyond exhausted. That three day weekend killed me. I am not a fan of waking up early again. I had visions of summer vacation in my head all day today.
For today's freebie, I'm offering a little hallway walking song.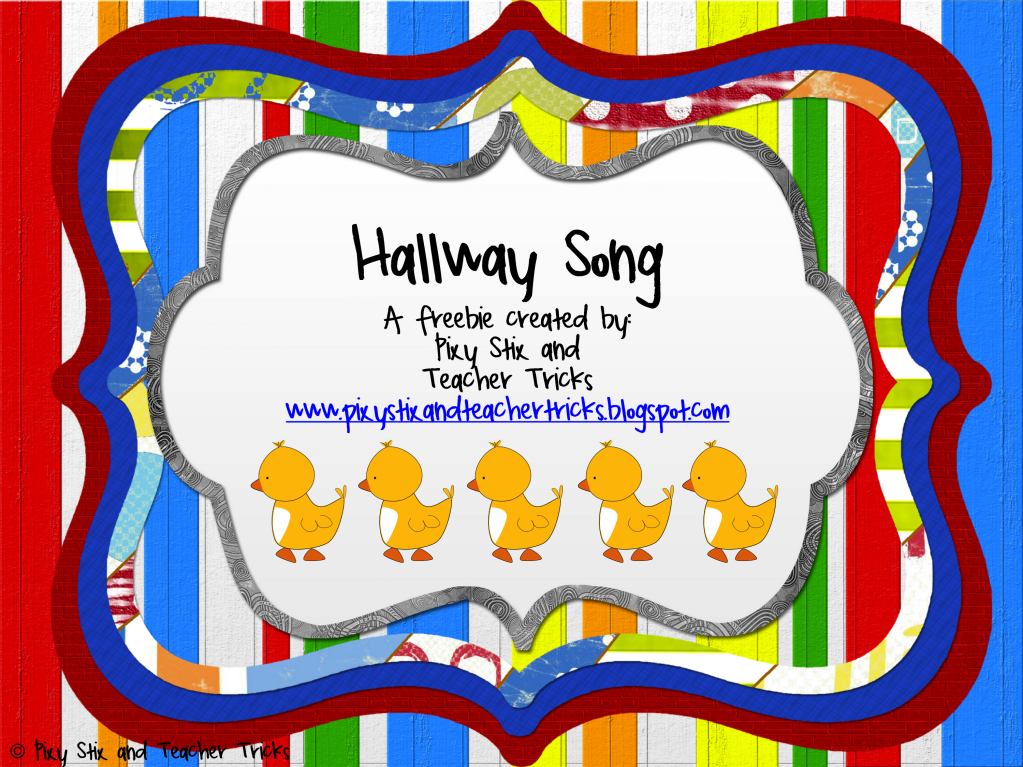 (I don't think the Google docs preview worked but trust me the file is there)
I hope you enjoy!
I'm gonna end with one question. What are your favorite class read aloud books? Share them below!