Here it is, Wednesday again. Boy this week is flying by. I couldn't leave you hanging so I whipped up this quick freebie together today. So I'm a little late to the write the room party but I couldn't resist. I have become quite obsessed with them lately and I decided to try my hand at one. Many of you are probably already past teaching colors but there is always next year. So without further ado, here is my write the room freebie.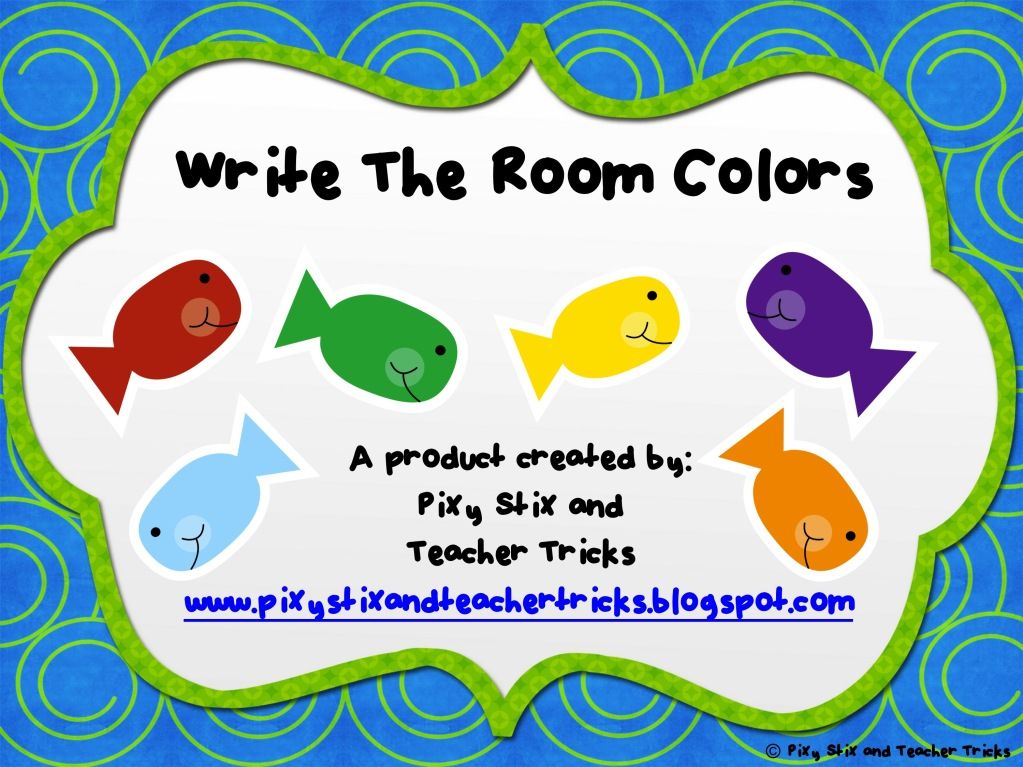 I just love those fish and the font! They are so adorable! And they were free! How can you turn them down! I know I can't!
As always, pin this freebie and share my blog with your friends so they can enjoy some weekly freebies too!
I hope you all have a great rest of the week. You are over halfway there! Come back tomorrow for some phonemic awareness games. You won't want to miss them!