Today is my blog's birthday. I can't believe it has been one whole year since starting this blog! Boy did the time fly! In that time there has been...
Nearly 70,000 pageviews
Over 200 posts
Over 750 GFC followers
Nearly 900 Bloglovin followers
It amazes me the power of the blogging world! I am 100% confident that I will be a better teacher as a result of joining the blogging community. I can't thank you enough for each positive comment and helpful suggestion. I look forward to another year of growing as a teacher.
I put together this alphapalooza giveaway to celebrate my first year of blogging. I just wanted to thank all my friends that helped out and donated prizes. You are truly the most generous people out there! I hope you all have enjoyed the celebration! It was a whole lot more work than I anticipated but I wouldn't have it any other way. It was the least I could do to thank you all!
(I am still catching up from what I missed during vacation so all the previous winner's should be notified by the end of the week. Thanks for hanging with me!)
Closing out the show today I have a very special prize pack! Be sure to enter because this is a very unique prize you won't want to miss out on!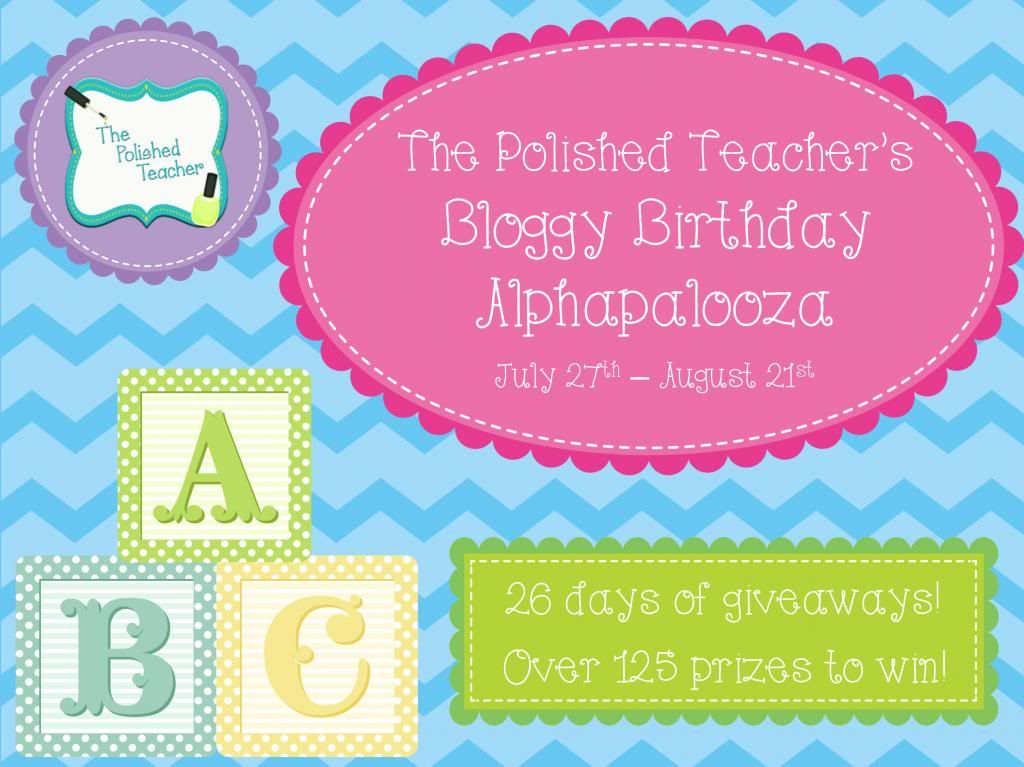 Well today is the last day to catch up! The bloggy birthday alphapalooza giveaways end today. It's been a fabulous run so be sure to enter as many times as you can before time expires!
Today we are going out with a bang! Zip-A-Dee-Doo-Dah Designs is truly amazing! The prize donation went way above and beyond what I had expected! Check out what fabulous goodies are in store for one lucky winner!
Note: Winner must have US shipping address.
Thank you all for sticking with me this year. I look forward to another bigger and better year together!