Where has the summer gone! Can you believe it is August already! I know some of you are already back in school but for me, August means it's the last month of vacation before my lifetime of waking up at 5am begins! It also means it's time for Currently with
Farley
!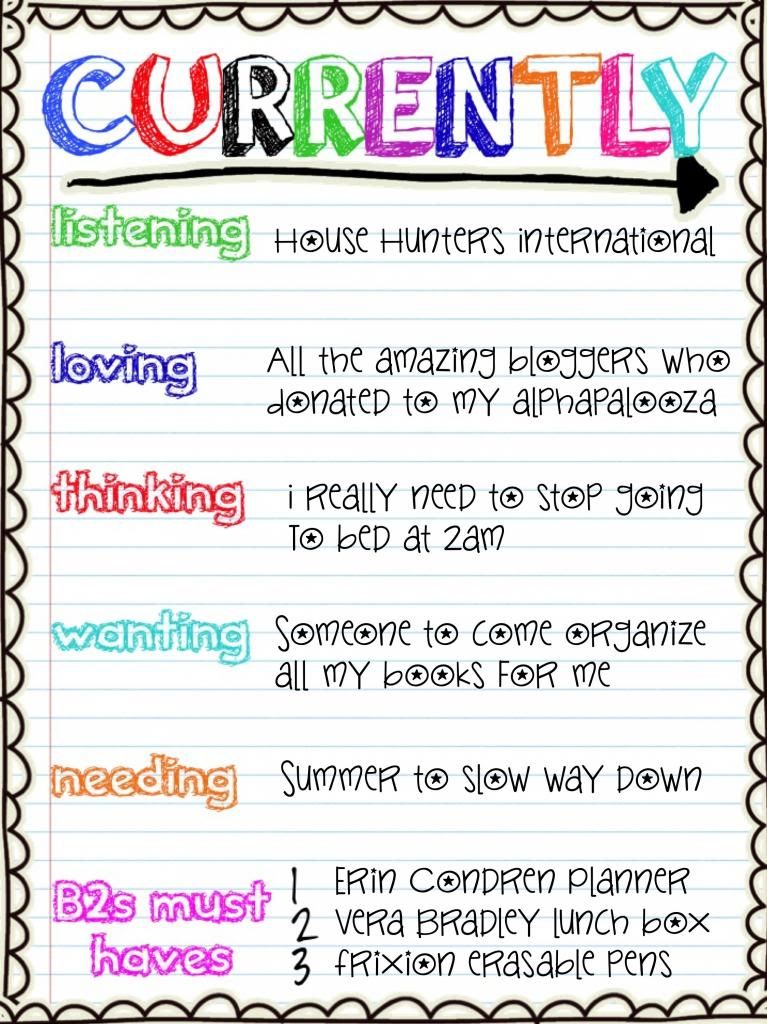 Listening: I love to watch House Hunters International as a way to pretend travel the world!
Loving: Seriously! You bloggers are amazing! I can't thank you enough for donating so many fabulous prizes to help me celebrate! You are the best!
Thinking: 2 am bedtime isn't really going to work when you have to be up at 5 now is it? Don't think 3 hours of sleep will work with those kindergarteners never ending energy supply!
Wanting: I have this problem. I can't stop buying children's books! Buying them means I need to get them all organized and that takes effort. I'll decorate your classroom if you catalog my books! Deal?
Needing: Summer is flying by! Slow down! I want to savor every second of those lazy Summer days!
Back to School must haves: Erin Condren teacher planner obviously is #1! Then I always have to go back to school in style with my Vera Bradley lunch box. Finally, those Frixion erasable pens are amazing! I never write in pen because I always mess up but these allow me to fix my mistakes and still write in fun colors. Love them!
Now... back to the giveaway! Won't you stick around and enter?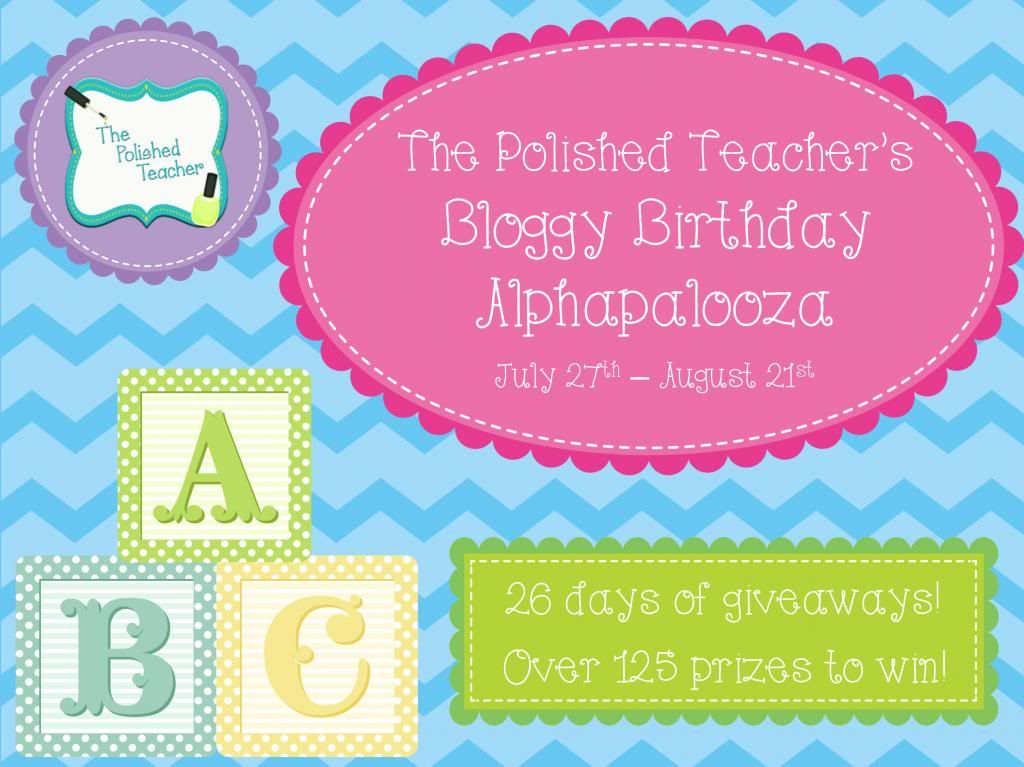 If you are just joining, welcome! Here are links to the previous four fabulous days of giveaways!
Be sure to share the giveaway with your friends! The more the merrier and it gives you better odds of winning!
These fabulous bloggers will make the first few weeks of back to school planning a piece of cake!
I can't thank these ladies enough for donating! Won't you show them some love too by following their blogs?
Come back tomorrow for another chance to win! Same time, same place!